From urban extension and large-scale regeneration schemes to bespoke residential sites, we provide a clear vision for the development of your land.
We are proud to offer full service urban design services to our clients across the UK
Deciding what to do with your land can often be a complex and lengthy process that involves a large number of different consultants and third parties this is where we come in.
Our urban planning team provide distinctive, integrated and sustainable designs that are based on a solid understanding of existing landscape, urban networks and related infrastructures.
Working hand in hand with our town planning experts at Marrons Planning and legal experts at Shakespeare Martineau, our urban design specialists provide high-quality design services, taking you through every step from feasibility through to design strategy, planning and beyond.
Here at Marrons Planning, work closely with you to creating, adapt or review plans for urban spaces. From feasibility studies to concept urban design, we'll partner with you to ensure that your architectural design is sound, the design and access statements are conducted, and the planning application is prepared efficiently.
We offer development advice based on character assessments, including analysis of physical opportunities and constraints, and provide thorough design and planning drawings of new developments throughout the process. Our urban planning solutions are informed by industry leading research and commercial intelligence, as well as consideration of the wider ecosystem.
Our strong environmental credentials and design expertise combined with our teams in town planning and legal services allow us to provide a full urban design service. All of our planning consultants are members of the Royal Town Planning Institute.
We create vibrant, sustainable places you'll be proud of.
"We can offer our clients high quality designs with a clear vision and deep understanding of commercial complexities, local authority requirements and planning strategy meaning clients get masterplans that look great and are achievable"
Why work with our urban design team?
We combine legal, planning and design expertise all in one place.
Our urban design team is led by an RIBA Chartered Architect
We give you access to highly experienced professionals with a unique mix of architecture background and high level design expertise. We combine detailed planning with a true understanding of the bigger picture, helping you get the most out of your land.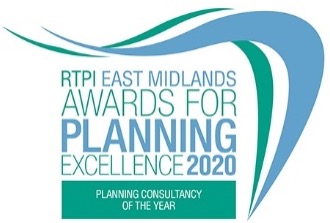 Delivering a transport hub fit for the future
The project is the city centre redevelopment of the 1980's rundown St Margarets Bus Station with associated landscaping and public realm works and is part of the St Margarets Gateway. The development is supported by a £10.5m allocation from the Getting Building Fund, a pot of government funding awarded to the Leicester and Leicestershire Enterprise Partnership Limited (LLEP) for shovel-ready infrastructure projects to create jobs and support economic recovery across the country.
How our urban design team at Marrons Planning can help you
We work with clients to carry out detailed feasibility reviews to determine how to get the most out of their land. We review the value of land and offer options of what it can do for them
We work hand in hand with our wider network to give you unparalleled strategic advantages, helping you achieve your goals.
Through our unique combination of urban design, town planning and legal experts, we offer a one stop shop for your requirements – taking you through every stage and reducing the need for external consultants. We co-ordinate the entire process for you, reducing cost and unnecessary delays.
Our Urban Design Services
The strength of a development lies in the robustness of the initial planning stages. Our in-depth feasibility studies allow you to manage risk by understanding the viability of the plot.
Concept Design Strategies
Our designers will model a concept of the development for you, laying out the strategy behind it so you have a deeper insight into the benefits of your goals. 
Urban Design & Master Planning
The team will create brand new designs or can revise and improve existing ones – these could range from small individual streets, parks and squares to major towns, housing areas and cities.
We provide a detailed drawing of your proposed application – covering the underlying infrastructure and any important elements.
If you require architectural design; we can model this to show you how your proposed building or development will look like when complete.
Design & Access Statements
We create design and access statements - a document to accompany and supporting a planning application or application for listed building consent to illustrate the process that has led to the development proposal. 
Design Codes & Design Guides
Our expert team can formulate a design code and design guides for any associated stakeholders involved in the project. 
Understanding and identifying the characteristics of a given landscape can help to inform judgements and decisions around a given planning application. 
Design and planning drawings of new developments
We'll supply extensive planning drawings of new developments using technical software that you can present to an architect or builder for your planned site. 
Planning Applications - including drawings and written design documents, pulling in our wider town planning experts from Marrons Planning
Our urban planning team provide distinctive, integrated and sustainable designs that are based on a solid understanding of existing landscape, urban networks and related infrastructures.
Our Latest News & Updates
Planning consultancy Marrons Planning – as part of legal and professional services group Ampa – has been named one of the top 100 best large companies to work for in the UK by Best Companies.
Read More >